Community Outreach
and Services
Sharing a meal, our stories and hope for the future
Read more
Preschool
Preparing 3 and 4 year olds for success in kindergarten and joy of lifelong learning
Read more
Senior Housing Services
Supporting unhoused Seniors on the path to permanent housing
Read more
Read more
Transitional
Housing
Helping Seniors take the next step toward a permanent home
Read more
The power of technology meets the power of Seniors to connect, share and advocate
WeConnect
COVID-19 UPDATE  June 26, 2023  
Effective April 2, 2023 masks are recommended but no longer required in the Community Center, Preschool, Offices, or Housing. 
FOOD SERVICE  
Sunday dinners have resumed. Email

volunteers@stmaryscenter.org

or call (510) 923-9600 x294 for updates.

 

Breakfast and lunch have also resumed

. We are coordinating meals and groceries to transitional housing and clients.

 

If you are in need of an emergency food bag, leave a message at 510 923-9600 x 220. Please note that Alameda County discontinued the Emergency Food Program. If you would like to donate for the purchase of healthy, shelf-stable groceries, click the Donate button.

 
PROGRAMMING
To enroll in We Connect and get free computer equipment and lessons, leave a message for Audrey at (510) 629-1484. Seniors are invited to join these online Zoom events: 
Senior Advocates for Hope and Justic

e

 

Wednesdays at 11:00 am Zoom Meeting ID 842 4894 6285 Passcode: 123456

Tai Chi for Arthritis

 

Tuesdays at 3 pm Zoom Meeting ID 837 1842 2972 Passcode: 123456

 

Thursdays at 3 pm Zoom Meeting ID: 873 9149 7526 Passcode: 123456

 
PRESCHOOL  
Preschool

is open for full day childcare. Call (510) 595-4030 to enroll your three or four year old child. Parents should keep children with symptoms home.

 
NOTES  
Friendly Manor

is temporarily closed while plumbing issues are fixed.

 

Other questions? Call (510) 923-9600.

St. Mary's Center encourages everyone to get vaccinated with a booster to increase protection against the COVID-19 virus. Community Church

,

1527 34th St., Oakland, 94608 is open: Mon 9 – 4; Weds 11 – 6; Thurs 9 – 4.

 
St. Mary's Center Is Making a Difference
Meals
were served to seniors and 645 bags of groceries
Months
of transitional housing were provided at 2 locations
Program Intakes
were conducted across 2 programs
Seniors
Seniors were housed this year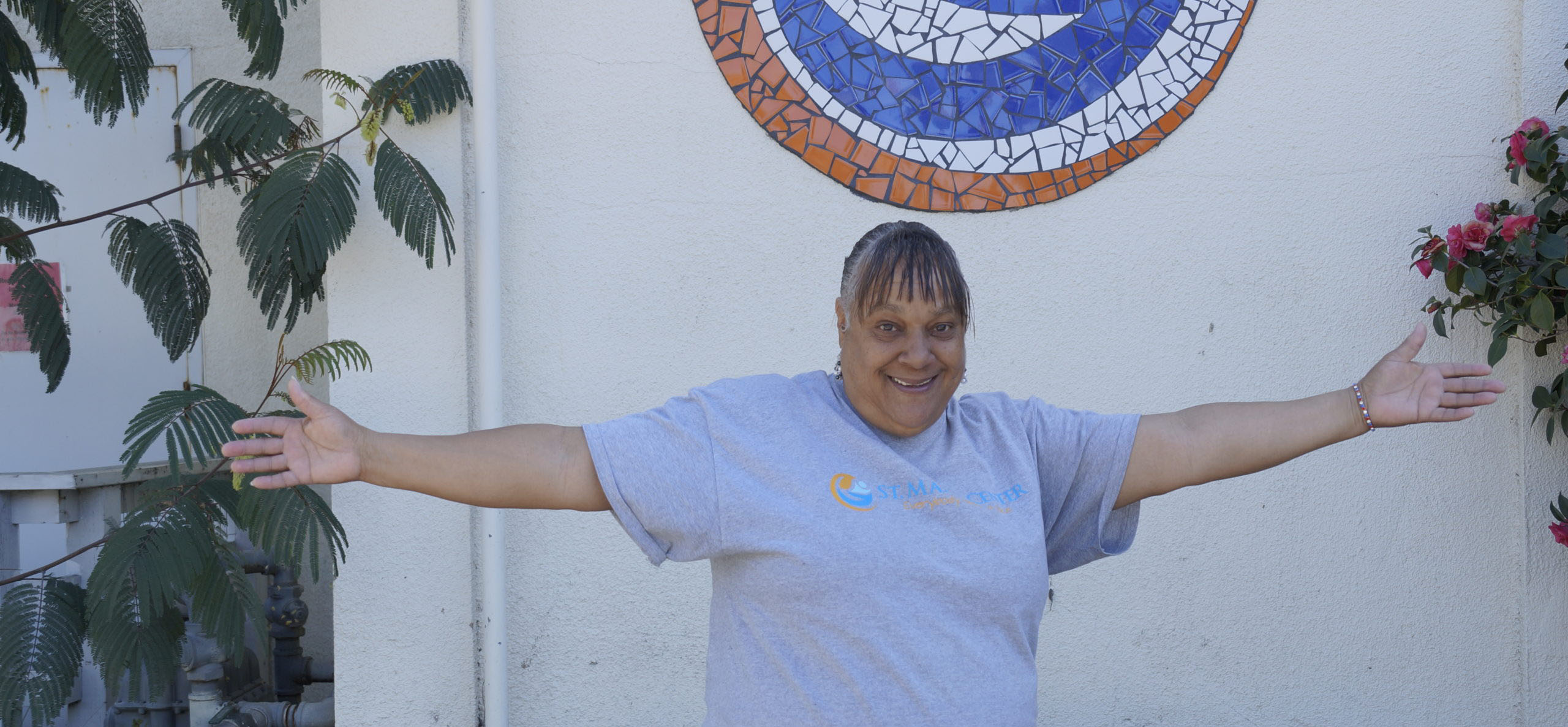 Facebook Posts
Did you know world-renowned ballerina Misty Copeland met with St. Mary's Center Seniors to prepare for her new film set in Oakland? See the premiere at Paramount Theatre this Friday! ... See MoreSee Less
Load more
Recently the New York Times profiled St. Mary's Center, a Senior in our Shelter, and our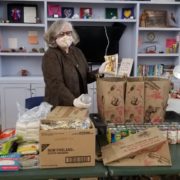 Under COVID-19 shelter-in-place restrictions, St. Mary's Center began food deliveries to transitional housing in March