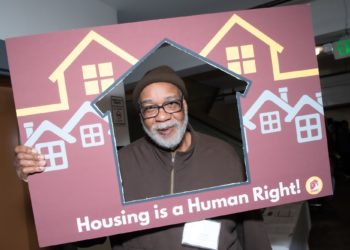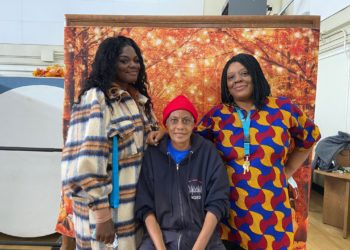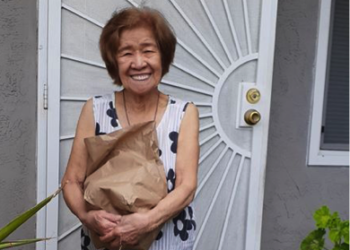 Vision
St. Mary's Center envisions a future where Seniors and Preschool Families in West Oakland enjoy housing security, health, and well-being in a thriving community they help to create.
Mission
St. Mary's Center is a community of hope, healing and justice dedicated to improving the well-being of Seniors and Preschool Families in West Oakland by meeting basic needs for food, housing, and social connection.
We build on a strong foundation of direct service provision with participant-led advocacy that amplifies the voices of people directly impacted by hunger, homelessness, and inequity, to create a more just and caring society.
St. Mary's Center incorporated as an independent 501(c)3 public charity in 1992, following decades of operation as a faith-based and volunteer-led neighborhood center.  Community leaders across the East Bay trace their passion for volunteer service to serving Sunday Dinner for the first time at St. Mary's Center.
You may have volunteered at St. Mary's Center Brockhurst Street headquarters, near 32nd Street and San Pablo Avenue, or at 20th Street and San Pablo Avenue, or at St. Mary's Catholic Church near 7th and Jefferson Streets in West Oakland. We can trace our roots back to 1939 and education, nutrition, and social programs initiated by Sisters of Social Service. A 1973 survey by Oakland Community Organizations helped direct our plans to serve Preschool Families and Seniors with education, nutrition, counseling and social services. Following the 1989 earthquake, we expanded our services to unhoused Seniors and created a portfolio of 41 units of transitional housing in three locations that help Seniors in their journey home.
Today St. Mary's Center offers comprehensive social and community services in five locations. We're proud to have been a part of the giving and receiving that volunteers and participants share over a meal, and to offer a path to hope, justice and healing for all.