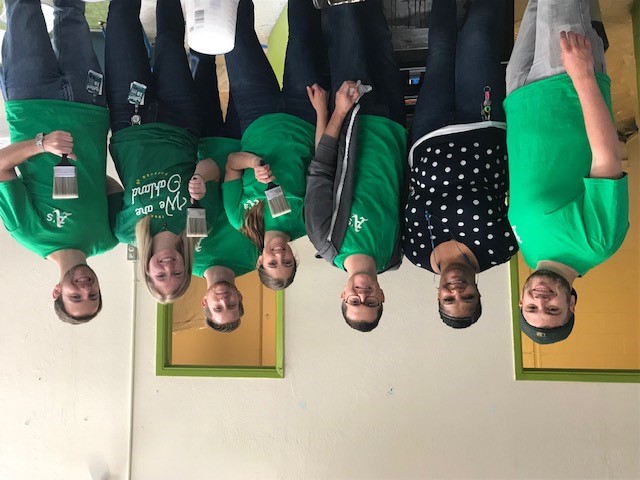 Volunteer or Intern with St. Mary's Center
The gift of time inspires and expands the hearts and minds of more than 1,000 volunteers at St. Mary's every year. Our volunteers come from schools, parishes, corporations and service groups who bring, prepare and serve thousands of meals each year for our winter shelter and Sunday Dinner programs. Volunteers staff our reception desk, or assist in the garden, kitchen, and preschool.
School, Corporate and Service Groups
We welcome larger groups for special projects like painting, simple repairs, gardening and landscaping. Our staff and participants can be available to share program goals and operations.  Two to three weeks of planning time helps us have a special project and materials ready for you. We ask that you make meal arrangements for your group.
Internships
St. Mary's Center maintains relationships with more than a dozen internship partners and welcomes short- and long-term engagements. We have certified staff in Clinical Social Work, Public Policy, Community Organizing, and Early Childhood Education who can support and supervise your educational progress.
APPLICATION
St. Mary's Center requests a volunteer application from all volunteers so we have emergency contact and interest information. Please submit the volunteer application form.
California law protects preschool children by requiring a short background check to enter classrooms and we can help complete this quickly and easily. For updated information about Sunday Dinner and Winter Shelter Dinners, contact our volunteer coordinator at: volunteer@stmaryscenter.org.